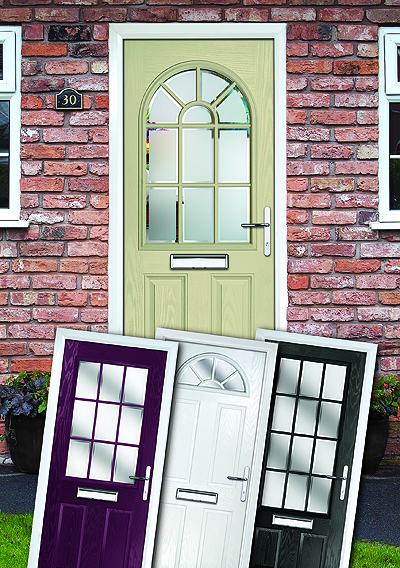 DDP trips the lite fantastic
Decorative Door Products (DDP) by RegaLead is pleased to announce the launch of a new range of products designed to bring stunning decorative glass designs to the popular grid cassette.
Paul Edwards, Market Manager for the DDP division explains: "There has been huge growth in the use of decorative glass as a real differentiator, particularly within the composite market, but one area in which this has been historically overlooked in the retail sector is the grid cassette. With the new GridLite system, however, our customers can now use product to offer a decorative glass solution to match the popular Georgian look of heritage and period properties."
Traditionally the grid cassette has incorporated a standard patterned double glazed unit, but the problem here was visibility of the back of the bars. DDP's GridLite system range makes it possible to create the appearance of false separates for a more retail orientated finish in the popular half glazed, moon and half arch shapes as well as for the new three-quarter, 12 lite grid.
The insulated glass unit features an internal grid pattern, created with a back to back aluminium spacer system to create the look of individual glass units which match up perfectly with the astragal bars on the cassette, whether it be supplied by ODL, Nan-Ya or Door-Stop, as the full range of production templates have already been produced. As well as standard pattern backing glass from the complete Pilkington Texture range there is the option of the new GridLite Etch, which uses selectively sandblasted glass with clear borders which follow the shape of bars, creating the illusion of bevelled edge satin glass.
Paul continues: "The sunburst and Georgian effect have been popular door styles in the timber market for over a century and look equally as good on a traditional Victorian property as a modern home. With the GridLite system, composite door producers can now offer this style in retail composite doors at competitive prices, and with our three-day delivery guarantee, on short lead times."